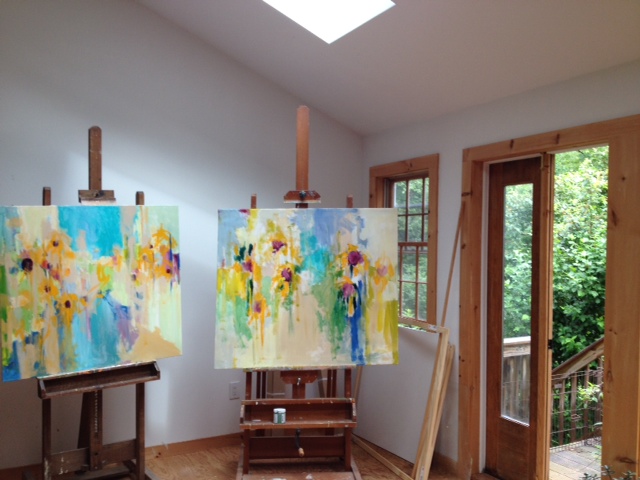 Drive through the fields of color and every changing light and come to the two mile dead ended road, passing through woods and dappled light, till you come to my home and studio.
The stillness of the white walls create the backdrop for the imagined color worlds. I invite you to come see the work on the easels.
Contact me to arrange for a private showing.